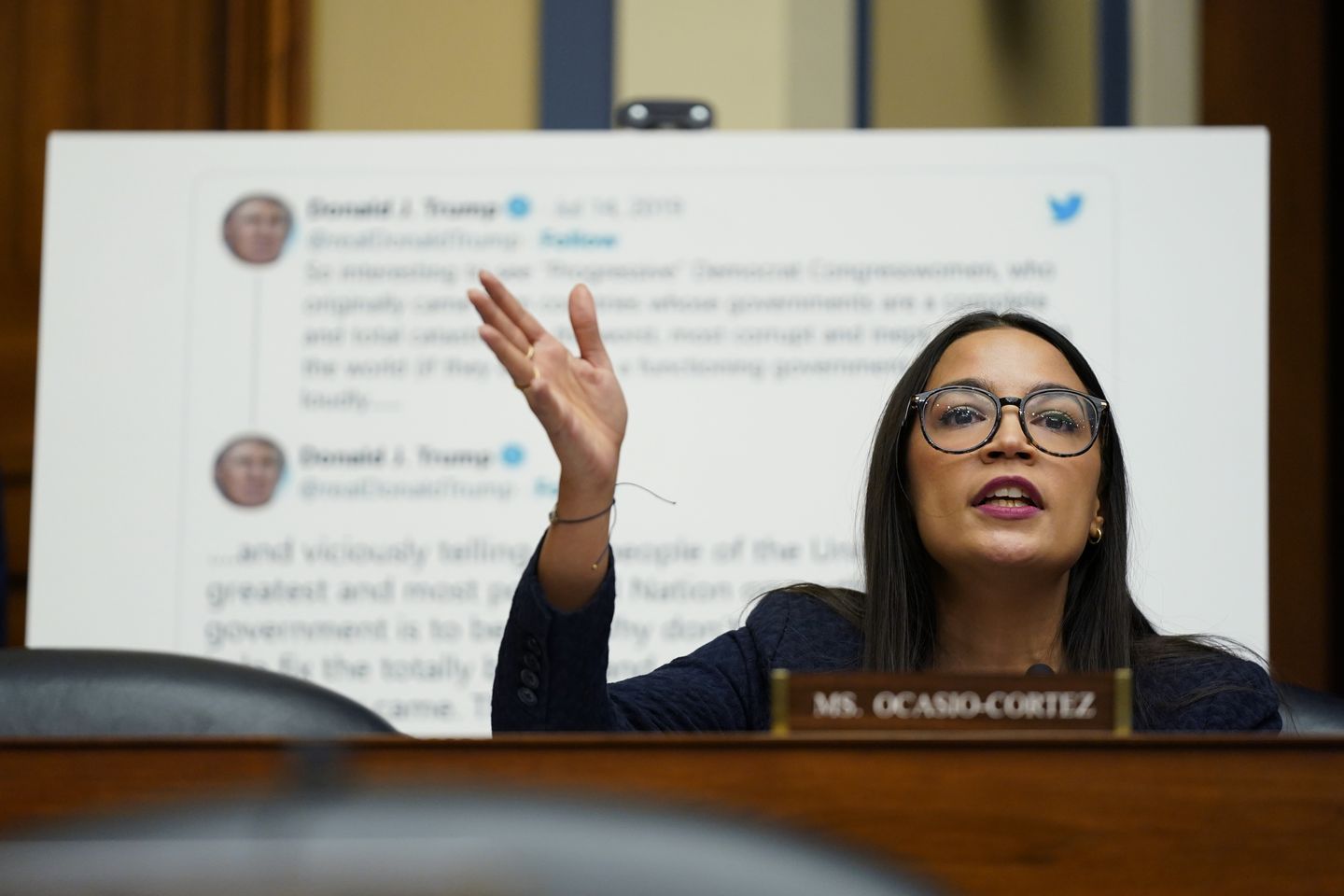 Rep. Alexandria Ocasio-Cortez says Democrats hoping former President Donald Trump leads the GOP into the 2024 election should be careful about what they wish for.
"I don't think we should ever be rooting for Trump in any situation," Ms. Ocasio-Cortez, New York Democrat, said in an interview with Politico.
Her comments targeted a lingering belief in the Democratic ranks that Mr. Trump would be the easiest candidate for President Biden to defeat.
Ms. Ocasio-Cortez warned that relying on an anti-Trump coalition to win is risky business. She questioned the left-wing logic that Mr. Trump is the easiest Republican to beat.
"But is he?" she said. "Because 2020 was not a blowout. We have to really understand that as long as the electoral college is in place, these elections very often are decided by tens of thousands of votes in a very small handful of states."
Ms. Ocasio-Cortez said it is clear Mr. Trump still has a firm grip over the base of the Republican Party and the nation's electoral system has been weakened in GOP-controlled states that assumed more control of state elections.
"I don't think we should bring our systems to be tested to that extent again," she said of a Trump-Biden rematch.



Soruce : https://www.washingtontimes.com/news/2023/may/19/alexandria-ocasio-cortez-dems-cant-bank-anti-trump/?utm_source=RSS_Feed&utm_medium=RSS